Seung-Taek Lee
Spring 2023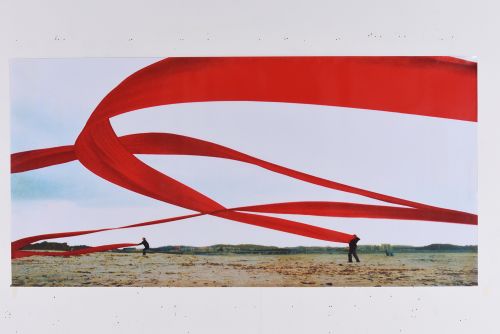 Seung-taek Lee, Wind-Folk Amusement, 1971. Performance documentation. Image courtesy of the artist and Gallery Hyundai.

Seung-taek Lee (b. 1932) is highly regarded as a leader of the Korean avant-garde. His groundbreaking multidisciplinary practice utilizes traditional material and folk objects and manifests itself in site-specific works, interventions, ephemeral performances, appropriated canvas works, sculptures, and photographs. Lee's paintings, sculptures, and environmental interventions have been associated with the Land Art Movement and Korean shamanic traditions, as these incorporate natural phenomena such as fire, water, wind, and smoke.
Lee uses non-materialistic and non-sculptural concepts as a manifestation of his rejection of existing ideas and social orders. The artist's embrace of alternative practices is all the more remarkable given the complicated social and political context experienced in Korea during the 1960s and 1970s.
Lee's works are in numerous collections including Tate Modern, National Museum of Modern and Contemporary Art, Seoul (MMCA), Seoul Museum of Art, Rachofsky Collection, and the Museum of Contemporary Art Sydney.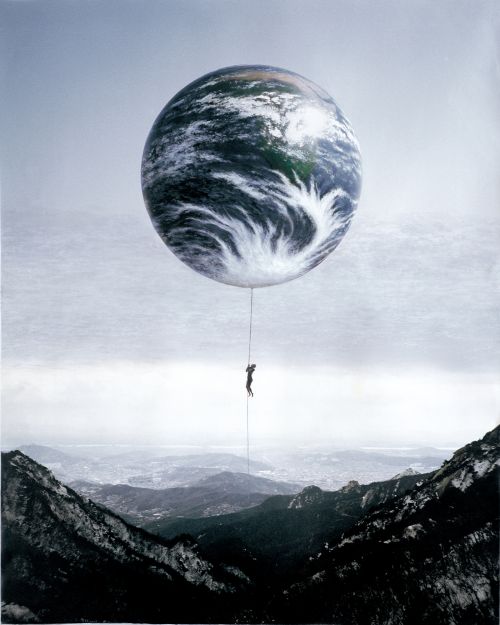 Seung-taek Lee, The Earth Performance, 1989. Oil on photo montage. Image courtesy of the artist and Gallery Hyundai.