About
Mission
Canal Projects is a non-profit contemporary art institution dedicated to supporting forward-thinking international artists at pivotal moments in their careers. Through production, exhibition, research and interpretation of this work we intend to foster artistic practices that challenge and reflect on the current moment.

Canal Projects is generously supported by the YS Kim Foundation, a 501(c)(3) organization that provides general support grants and implements innovative programs to help underrepresented and emerging artists and their communities thrive. YS Kim Foundation envisions a world where people and communities grow and flourish with culture, creativity, opportunities, and connection. Its mission is to support, mobilize, and open new pathways of success for artists, children, young leaders, communities, and organizations. It does this by starting new initiatives and providing grants and scholarships to organizations and students.
For press inquiries please contact:

Evan Lenox
Associate Director, Cultural Counsel
evan@culturalcounsel.com

Hannay Kay
Sr. Account Coordinator, Cultural Counsel
hannah@culturalcounsel.com
Staff
Summer Guthery
Artistic Director
(she/her/hers)
Andrew Lee
Gallery Operations Manager
(he/him/his)
Sara Garzón
Assistant Curator
(she/her/hers)
Maya Hayda
Gallery Assistant
(she/her/hers)
Board of Managers
April Bang
Jenny Chang
Charles Kim
James Kim
Jean Kim
Advisory Board
Eleanor Hyun
Margarette Lee
Sook-Kyung Lee
News
Canal Projects serves our diverse communities by being a conduit and a resource which nurtures people's different perspectives and uplifts their unique life experiences. Fostering spaces for collective learning and exchange we are committed to generating opportunities for artists and communities to reflect together on the challenges we face today both locally and globally.
Alongside exhibitions, Canal Projects hosts talks, performances, readings, and screenings as well as a library programmed by a rotating series of artists and collectives. The library residency is an experimental site for durational research-based practice.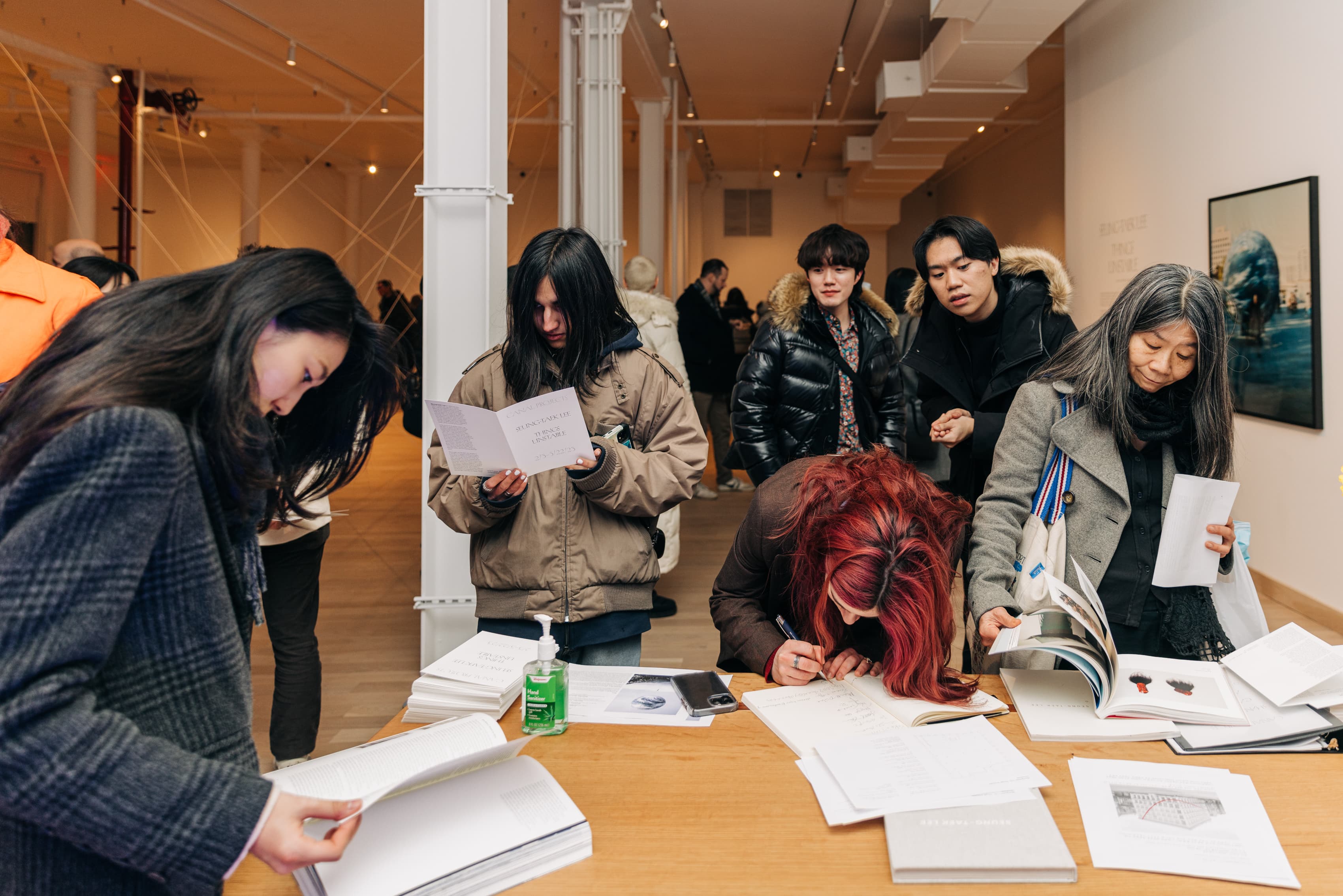 Press
What to See in N.Y.C. Galleries in December
The New York Times, December 1, 2023
Seung-taek Lee: Things Unstable Named Top 10 Exhibition of 2023
Artforum, December 1, 2023
ArtReview Power 100: Candice Lin
ArtReview, December 1, 2023
Performa Biennial — New York's mesmerising performance art festival returns
Financial Times, November 8, 2023
Candice Lin "Lithium Sex Demons in the Factory" at Canal Projects, New York
Mousse, November 2, 2023 
Barnett Cohen Interviewed by Cassie Packard
BOMB, November 1, 2023
Hindley Wang on Candice Lin
The Brooklyn Rail, November 1, 2023 
Jonathan Griffin on Candice Lin's "Lithium Sex Demons in the Factory"
e-flux, October 27, 2023
Artist Candice Lin Built a Haunted Battery Factory on Canal Street. Her Muse? Lithium.
Cultured, October 25, 2023 
Desire Pulsates in Candice Lin's Demonic Factory
Frieze, October 24, 2023 
Candice Lin Summons Lithium Factory Sex Demons in New York
Ocula, September 21, 2023
At "Dwelling" Home is in the Subconcious
The AMP, August 4, 2023 
Zahy Tentehar: Máquina Ancestral: Ureipy
Artishock, July 11, 2023
Four Architect's Newspaper recommended exhibitions in June
Architect's Newspaper, June 23, 2023 
Avant-garde artist Lee Seung-taek gets spotlight in New York at 90
Korea Herald, February 7, 2023
Worrell Yeung Fashions a Pristine Home for Canal Projects
Surface, January 10, 2023
Korakrit Arunanondchai listed in ArtReview's Power 100
ArtReview, December 6, 2022
You Can't Fake Real: Canal Street Research Association
Pinup Magazine, December 2, 2022
Canal Projects Reflects on Death and Transformation in PRAY
Hypebeast, November 3, 2022
A Non-Profit Arts Foundation In SoHo Gets A New Look Courtesy Of Worrell Yeung
Aspire Metro, October 20, 2022
Seven New Art Spaces to Visit in Manhattan
Hyperallergic, October 10, 2022
Photos: Naho Kubota & Jeenah Moon