Groundwork Reading Group
Organized by Prem Krishnamurthy
with David Giles
December 2023 – March 2024
December 2023 through March 2024
trans·form
/tran(t)sˈfôrm/
verb
make a thorough or dramatic change in the form, appearance, or character of.
"lasers have transformed cardiac surgery"
Can we redefine our futures through the redefinition of our forms? How might reading together itself be a transformative act?
Groundwork Reading Group takes place monthly from December 2023 – March 2024 as part of the Department of Transformation's residency at Canal Projects. Organized by David Giles and Prem Krishnamurthy, the program invites participants to propose complex or challenging texts that merit collective engagement. Through a collective process, the group will identify readings for discussion, while also building an ongoing bibliography of transformative texts for our times.
First meeting: Wednesday, Dec 6, 2023, 6:30–8:30pm


David Giles has worked at the intersection of urban policy, community development, and design for the last 15 years, first as the research director at the Center for an Urban Future and more recently as chief strategy officer at Brooklyn Public Library. He is interested in tactical urban design, public library innovation, community-driven planning, and convivial pedagogies. At BPL, David helped to design and launch the BKLYN Incubator, an innovation fund and support system for library-community partnerships. He has spoken widely on the changing role of libraries in the 21st century information economy. David lives and works in New York City and the Catskills.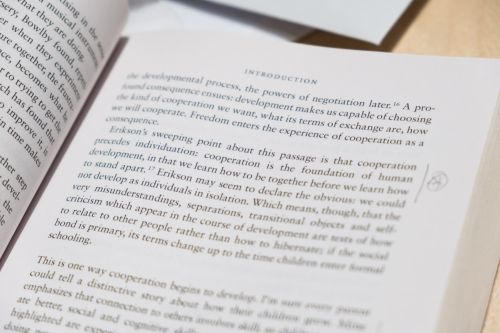 Richard Sennett, Together.